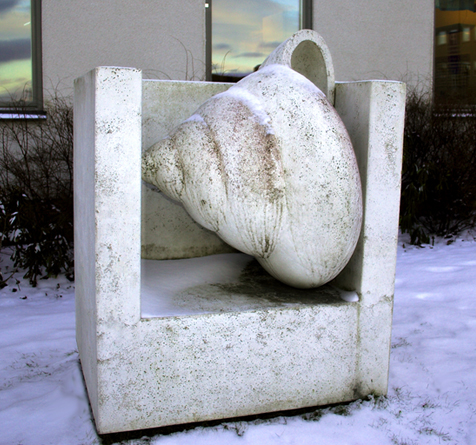 SÖDERS HOSPITAL



"Until the tide is in"
A small shell has been stranded ashore at low tide. It will be a long time until the next tide is in.The shell waits with great patience. It will soon be his turn.

<
Sculpture was initially placed in the waiting-room at the Childrens Hospital Sachska, it was later moved to Sodersjukhuset in 2002.
Marmorbetong 1.5 x 1.3 x 1.3m.


Foto: Eddie J Koda